Children's School Blog
(currently hosted by Class 10 & Class 23 )

Planting Seeds
In class this term we have been learning about plants. As a teacher this is one of my favourite topics to share with the children in the Summer months. Class 23 have developed fantastic observation skills over the year (thank you Attention Autism sessions!) and it has been a wonderful way to finish the year by using these skills to explore the wonder of the natural world.
We have used sensory stories to understand the journey a seed goes on before it becomes a plant; we have used knives to cut up fruit and vegetables to discover where their seeds are, and we have planted our own seeds and are caring for them in class.
Today we got our hands dirty and planted sunflower seeds. We will be watching carefully to see whose sunflower grows the tallest! I hope you enjoy the photos and can use them to talk to your child about what they did in school today.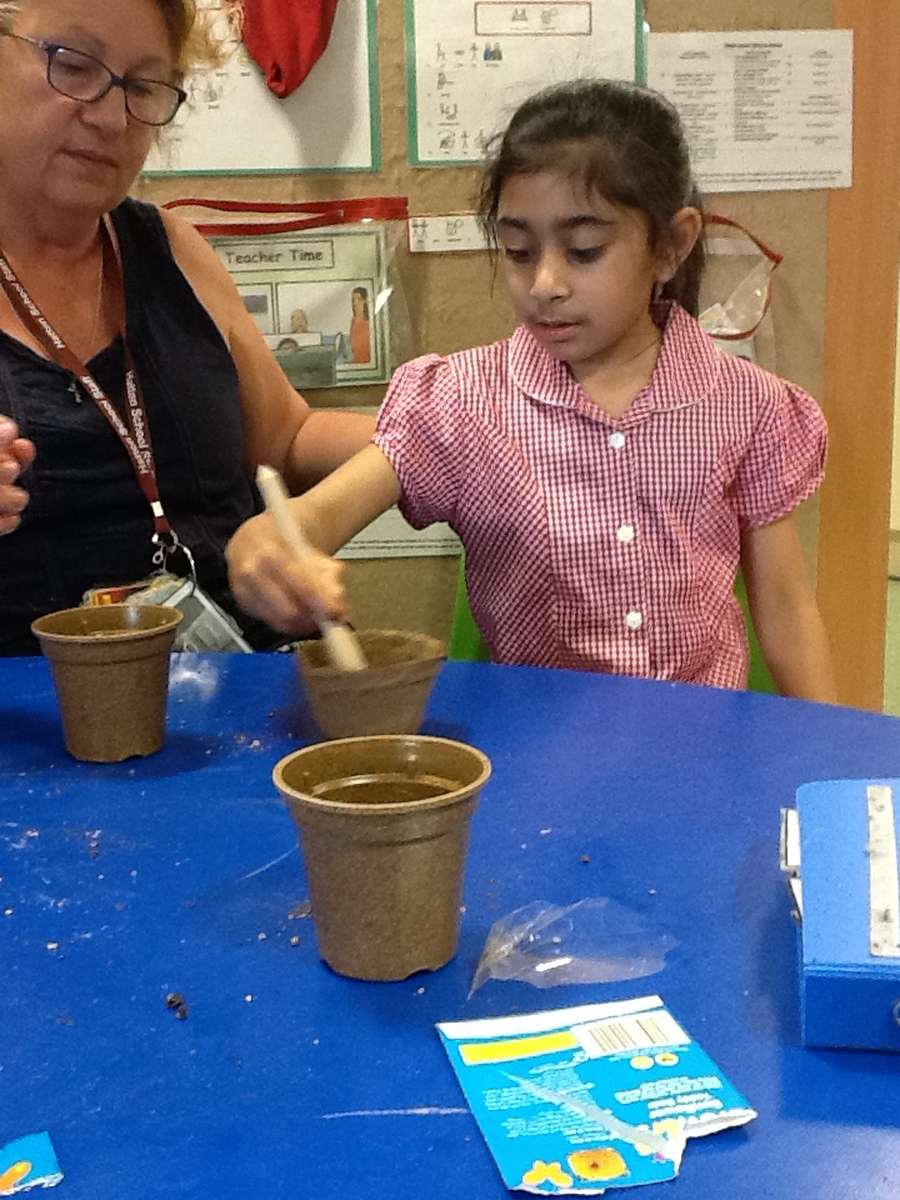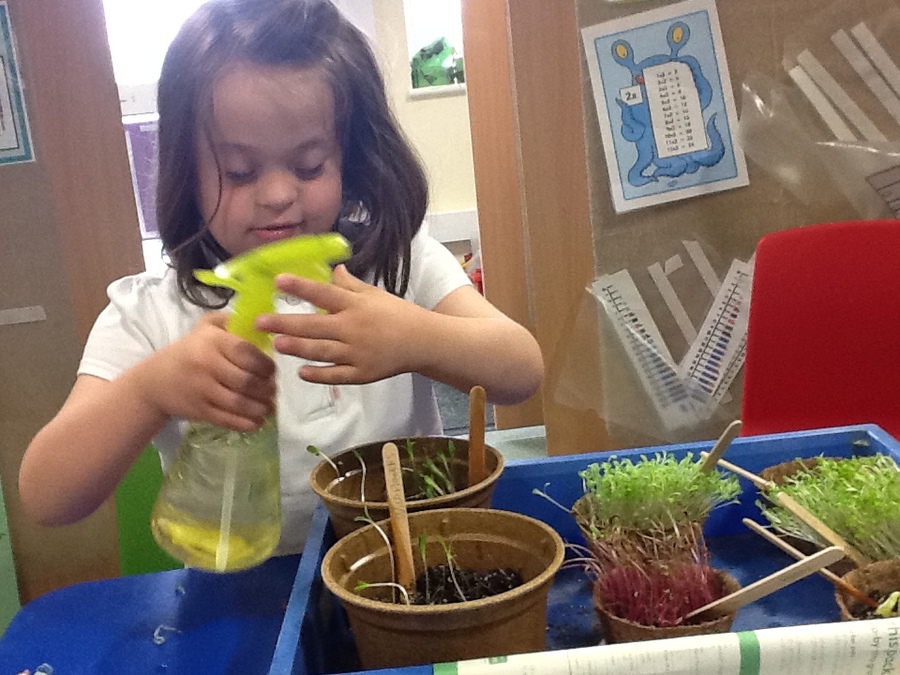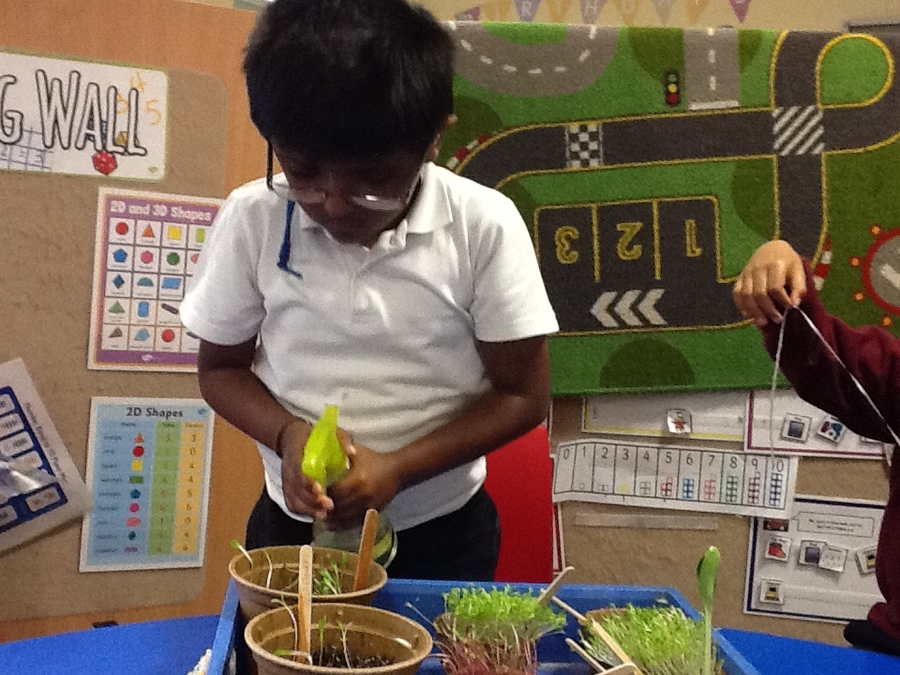 Reflections on Manchester and London Bridge
Everyone has been affected in some way by the tragic events in Manchester and on London Bridge. Strangers have been talking together on the tube and on the street about the impact of these terrorist attacks. Yet it can be hard as a teacher and as a parent to know how to acknowledge such difficult issues with children. I'd like to share with you how we worked as team in Class 23 to address these issues.
I am originally from Manchester and wanted to share some special time with the children in the wake of the attack. I lead an Attention Autism based session on feelings - I explained that lots of people were feeling sad because children had been hurt in Manchester - we all signed "sad". I then used the "What's in the box" stage 1 activity to explore things that help make me feel happy when I am feeling sad. I encouraged discussion around what makes our children happy when they are sad. For Stage 2 I used a Gina Davies idea that she shared in the wake of the attack. I placed multicoloured laminated cards in a circle and then one by one invited each child up to place their hand on a card whilst I shook flour over their hand. We were left with a brightly coloured wreath of hands touching each other. As we looked at the wreath I read Michael Rosen's poem "Today. One Day".
We then shared one of my favourite stories as an interactive sensory story - Beegu by AlexDeacon. In this story the children in a school are kind to a lost and lonely alien and are described as the hope of the world. We enjoyed the story together and talked about how when people are sad the best thing we can all do is be kind to each other.
The children in Class 23 bring an enormous amount of happiness to everyone who works with them - it was very special to celebrate this and think about this in the wake of such sad news.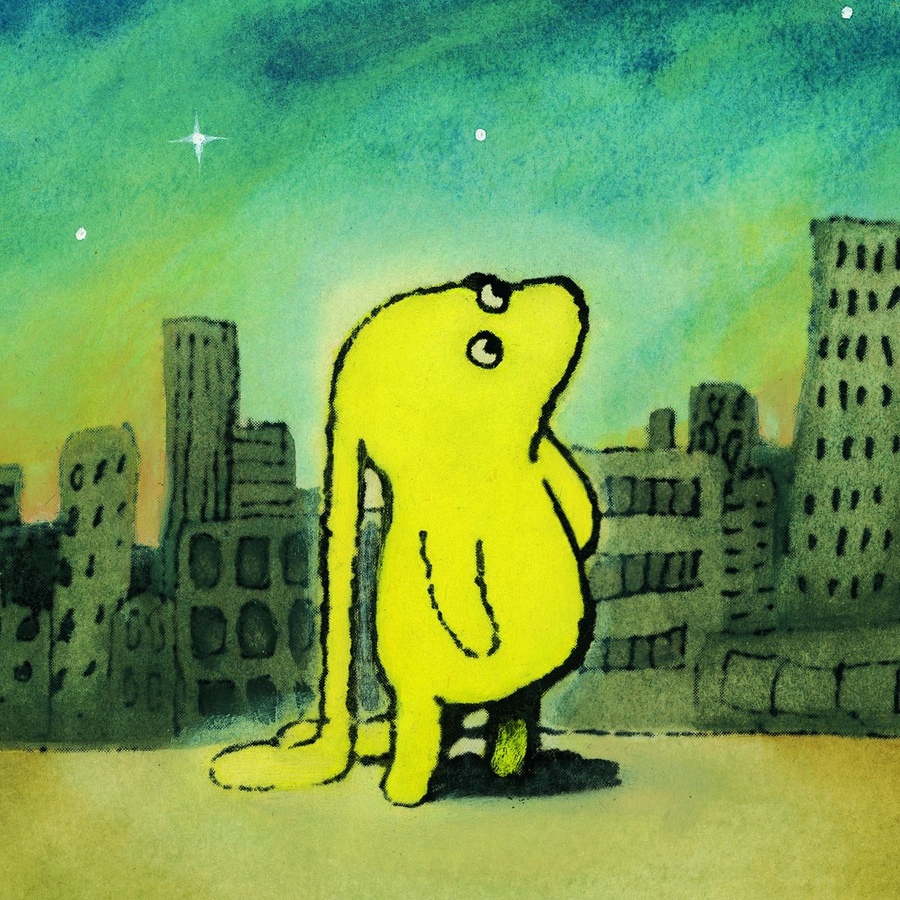 A new therapy for us - TacPac

Class 23 are lucky enough to have been asked to participate in an evaluated trial of TacPac. TacPac is a structured session aimed at combining touch and music to increase communication in children. You can find out more here: http://tacpac.co.uk. We began our trial last Tuesday and are leading a session each day from 11:45 - 12:15. It is fast becoming a favourite time for both the adults and children. The children are able to deeply relax during the sessions and for the adults it gives us a quiet time to build trust with the children and develop our relationships. It's a very special session and every child in class is currently benefitting from this. I'm looking forward to seeing even more changes as we continue on our TacPac journey this week!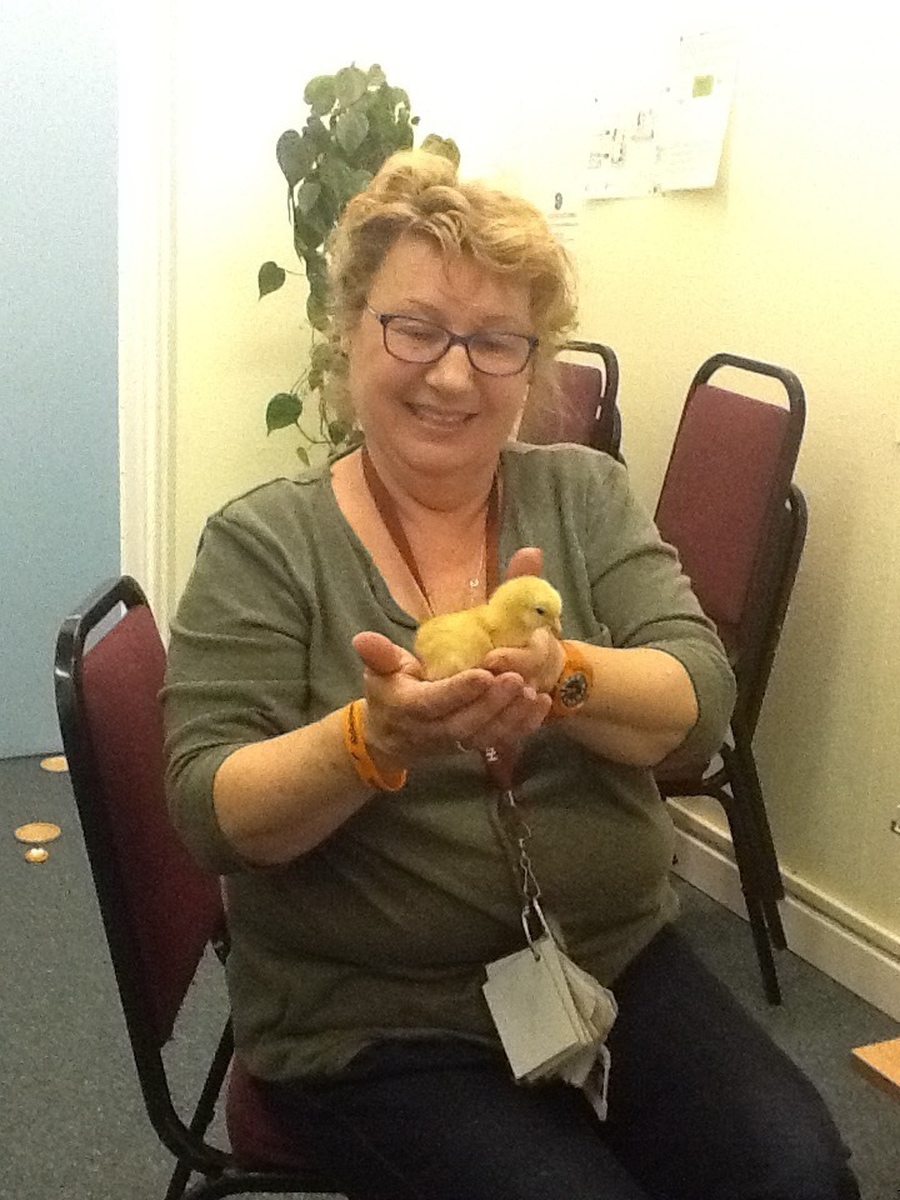 Class 23's School Blog
Hello!
This is the first post on our exciting new blog space. Class 23 have had a wonderful fortnight watching the hatching process of chicks and then learning how to handle and care for the new chicks. We had 8 eggs and an incubator arrive at school on Monday 24th April. We visited the eggs and took photographs of them on the Monday and talked about what we thought might happen. On Tuesday we saw little cracks start to appear on the shells and we were happy that Simon set up a web cam so that we could watch what happened when we were out of the room. On Wednesday 2 of the chicks hatched just as we were in the room! This was amazing and we have watched the time lapse footage many times since as the children showed genuine awe at the process! Some of the children were worried that the chicks looked so tired and floppy when they emerged from the eggs, so it was wonderful to go back on Thursday and see active and fluffy chicks running around! Every child in class had the opportunity to visit on a daily basis and watch the chicks learn to feed and drink. By the second week we all used one finger to very gently stroke the chicks. We had to say goodbye to the chicks on Thursday, they have gone to a wonderful family farm with lots of space to run around in and we will be continuing to learn about animals in our science lessons this term.
This was the first time we have had eggs at Hatton and it was such a powerful experience to share first hand with the children that we are looking at getting ducklings next year!